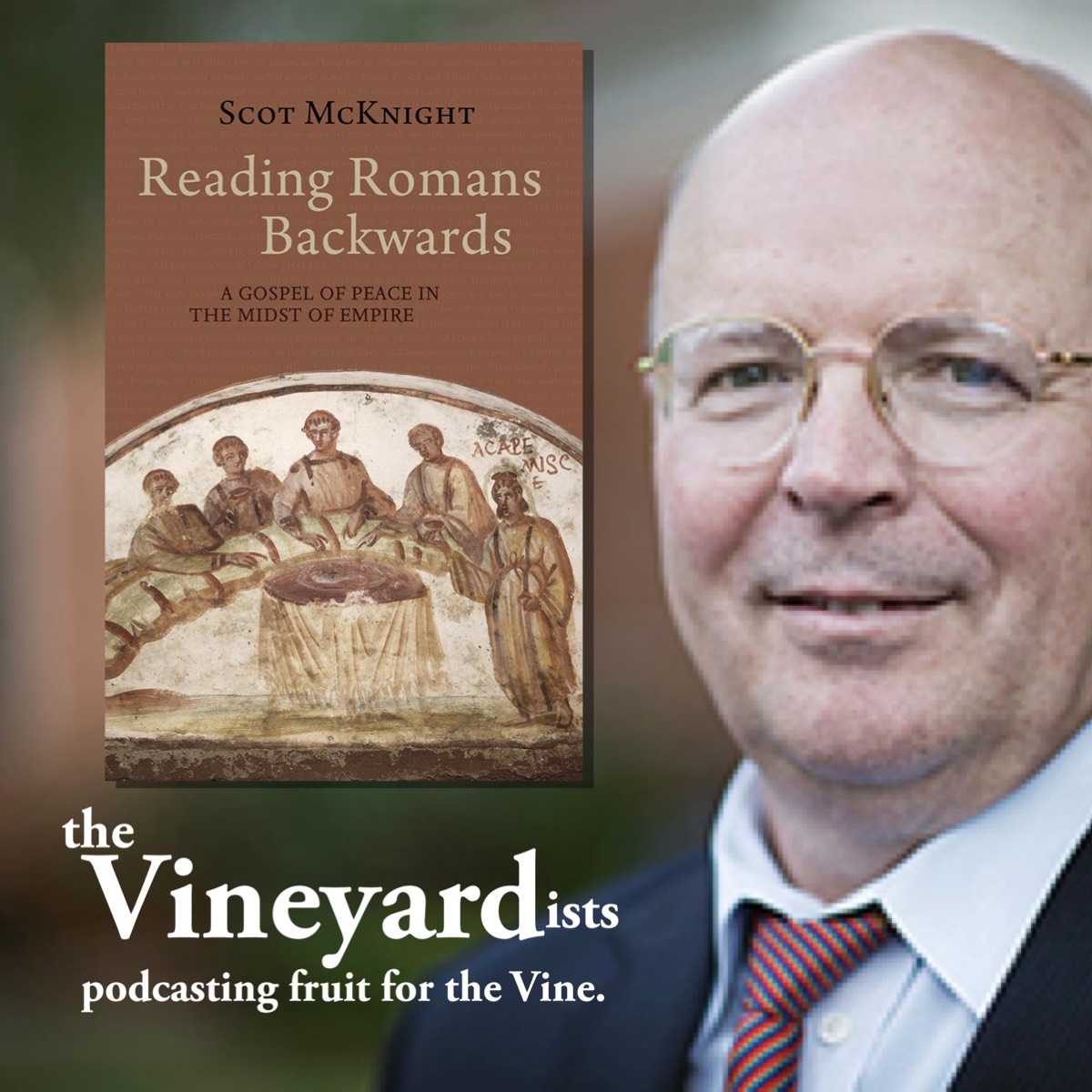 On episode fourteen, Thomas Lyons and Luke Geraty had a conversation with Dr. Scot McKnight, author of the a new booked called Reading Romans Backwards: A Gospel of Peace in the Midst of Empire. The discussion focused on Paul's letter to the Romans, Thomas' painful high school athletic career, and the skillset of academic writing. 
Participants:
Scot McKnight is a recognized authority on the New Testament, early Christianity, and the historical Jesus. McKnight, author or editor of some seventy-five books, is the Julius R. Mantey Professor of New Testament at Northern Seminary in Lisle, IL.  Dr. McKnight has given interviews on radios across the nation, has appeared on television, and is regularly speaks at local churches, conferences, colleges, and seminaries in the USA and abroad. Dr. McKnight obtained his Ph.D. at the University of Nottingham (1986) and has been a professor for more than three decades. He regularly blogs at Jesus Creed.
Luke Geraty is a pastor-theologian in Northern California and can be reached on Twitter, Facebook, Instagram and YouTube. He also writes from time to time on his blog Spirit-Church-Mission and you can find more content and support him at his Patreon page!
Thomas (Ph.D. B.S. Candidate) is a Vineyard scholar who is passionate about biblically educating leaders and providing theological reflection for the Church in this increasingly post-Christian world. Thomas has been a part of the Vineyard Movement for over 18 years and participated in Vineyard communities in Ohio, Kentucky, and Texas.